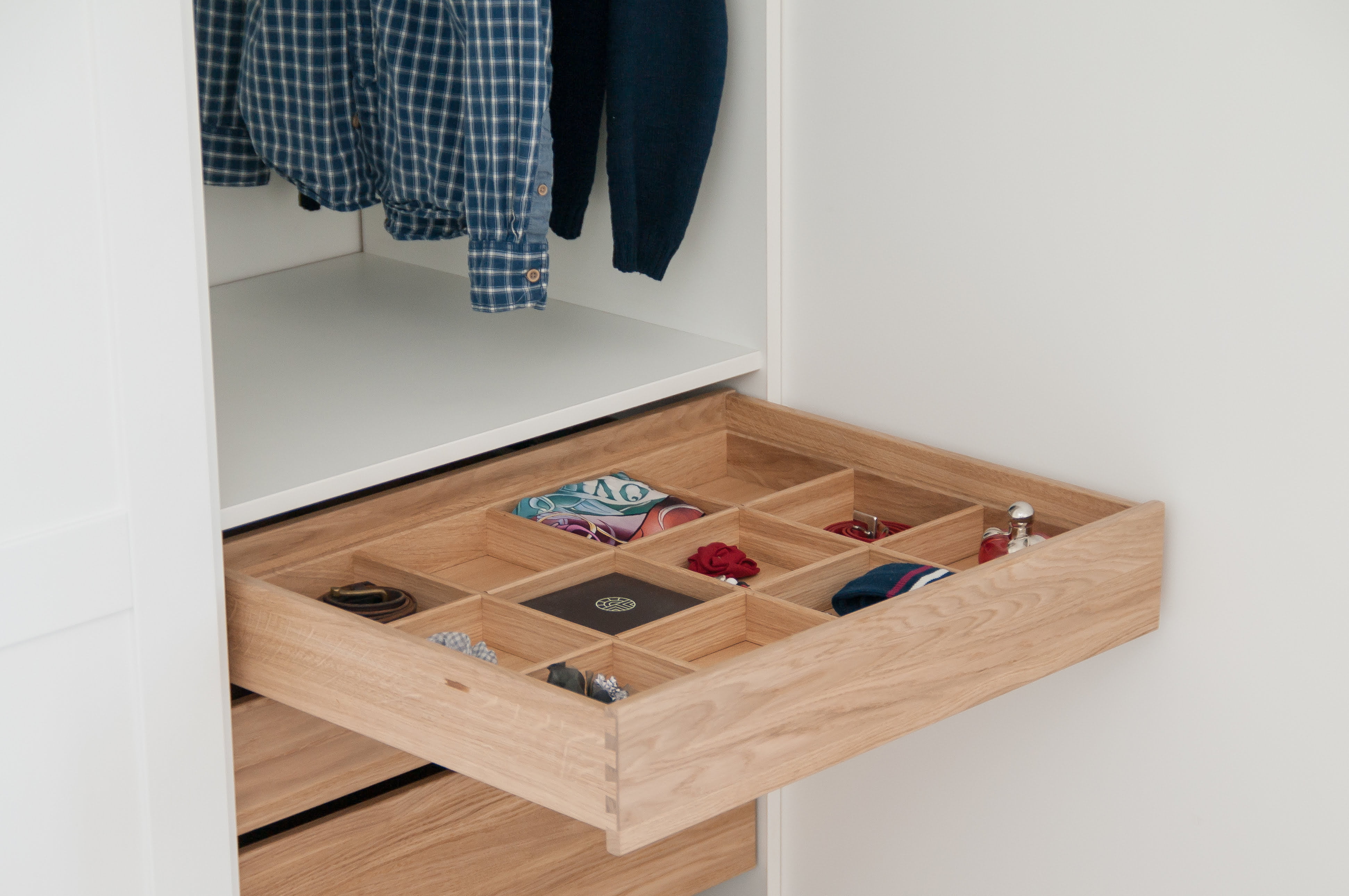 Since the start we have been constantly improving our skills in the woodworking industry and have developed both impeccable work techniques and defined the core values – quality and durability. We have realized that attention to detail is what distinguishes an excellent product from a merely good one. We started manufacturing drawers that owe strength and aesthetic value to dovetail joints. Dovetailing technique is considered to be the hallmark of excellence and true craftsmanship.
This is the most commonly used "Dovetail" joint that is not visible in the front of the drawer.
This is a joint with the "Dovetail" pattern visible on the front of a drawer (through dovetail). Pitch: 25 mm. With this type of joinery technique, a combination of different wood species can be used to highlight the beauty of this joint.
A "Finger Joint", also known as a "comb" joint. To visualize a finger joint simply interlock the fingers of your hands at a ninety degree angle; hence the name "Finger Joint."
This is a joint with the dovetail pattern appearing on the front of a drawer. Pitch: 50 mm. With this type of joinery technique, a combination of contrasting wood species can be used to accentuate the dovetail pattern.
The drawer manufacturer has access to quality oak, ash and maple wood, which you can find in stock. If desired, drawers can be made from other wood. Drawer sides are made of 13, 14, 15 mm thick wood panel. The bottom is made of 6 mm MDF board, covered with natural wood veneer on both sides. If desired, 9 mm thick MDF is available.
Oak is widely distributed in Europe, Asia, and America. It has been used for the manufacture of furniture since ancient times. Color is a beautiful tan, with conspicuous growth rings. Wood is strong, elastic, durable and resistant to external impact. Oak wood undergoes a long drying process and tends to crack in drying, so working oak requires experience and skill.
Walnut is one of the most valuable wood varieties. It is often used to manufacture decorative furniture or furniture parts, and musical instruments. Wood has shiny appearance; heartwood can range from light to dark brown, and sapwood is creamy white. Growth rings are straight or wavy. Walnut wood gets lighter in color over time. Wood is stable, durable and has good shock resistance, but is not as hard as oak.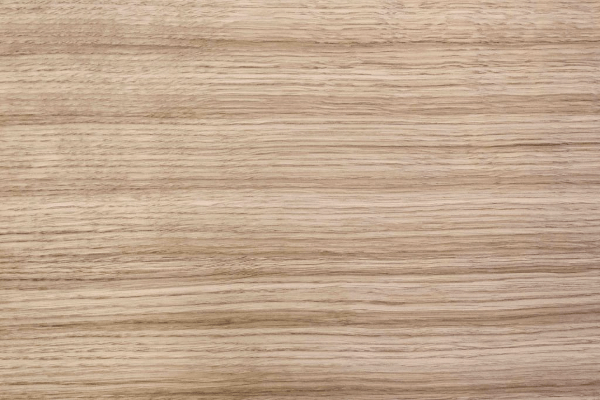 Ash is mostly distributed in Central Europe. Ash is a light-colored wood with a yellowish tinge and prominent texture. Ash has slightly better strength properties compared to oak.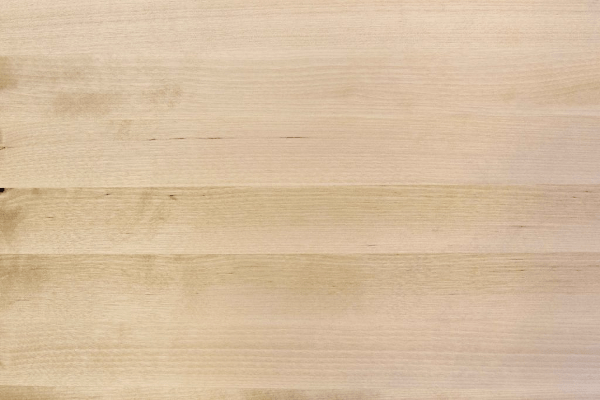 Light reddish brown, almost white colored wood. Birch is one of the most widely used wood types for furniture. The price is similar to maple or oak.
Maple is distributed all over Europe, America, and the Far East. Maple is a very light-colored wood with a slight yellowish tinge. It is often paired with dark wood for contrast. Two varieties of maple are distinguished: European and Canadian. The latter has exceptionally good strength properties. Maple requires particular care in drying, because it tends to crack.
Ammonia smoke is a wood-finishing process that darkens wood and brings out a grainy wood texture. This process works best on white oak, often called "smoked oak".